Testimonials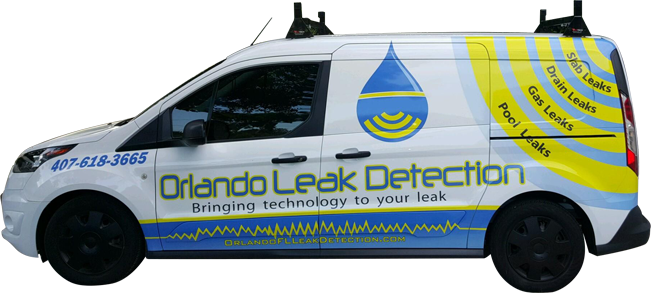 Why Choose Orlando Leak Detection? Listen to some of our satisfied customers!
"Orlando Leak Detection is great and I have already recommended them to a friend. They were super responsive and there was a certain amount of confidence in how they approached and fixed the leaks. To me, their prices were competitive and I didn't feel like I had to do much shopping around for a better price.
I have used them for two leaks at our current place and one leak at our previous home. After they found the leak, we had them re-examine it free of charge after the plumber fixed it and now I feel confident in the work they do."
- Marsha L.
---
"I called them because they were the first one to show online. The front desk was very accommodating. I called them on Friday and they gave me the first appointment on the following Monday
The technician Brett called to tell me they were running late due to traffic, which I really liked. When he came he took the time to do his work right and he made sure to pinpoint where the leak was. He was very thorough, courteous, and informative.
When you have people like Brett that do their job right the first time, it helps to save money. I would highly recommend them."
- Mike S.
---
"Orlando Leak Detection was so good. I had been using another company, but I had nothing but problems with them. They were hard to get a hold of, and they never really fixed anything, they just put a bandage on it. I had been so patient with them, but then someone recommended Orlando Leak Detection, so I called them the same day I got the number and they got right back to me and answered all of my questions. They scheduled me in, they were there when they said they were going to be, and they didn't bandage it either, they took care of it. They were so polite, and they did what they said they were going to do. They were just wonderful. These guys were just awesome."
- Jonathon M.
---
"I just found Orlando Leak Detection to be so efficient, so caring, and so understanding! They were really thorough. It was a total pleasure! I called the plumbing company and they referred me to Orlando Leak Detection. What impressed me was their trustworthiness. You don't have to worry about them making up something. Orlando Leak Detection is great!"
- Susan K.
---
"The people at Orlando Leak Detection were prompt and on time when we used them. They did their job efficiently and were polite through the process. I had found out about Orlando Leak Detection and what made me choose them was their attitude. They detected a plumbing leak and gave me a great contact for the repair."
- Jackson H.
---
"I had a leak in my radiant heating slab. It occurred just before the weekend, so it had me very worried. I couldn't get a hold of any plumbers, then I remembered Orlando Leak Detection. I sent them an email on a Sunday, and within an hour I received a reply. I set up an appointment for the very next morning. Brett came out and detected the leak very quickly. Then either the following day or a couple of days later, Patrick came out to uncover it and have a plumber repair it. I thought they both did an outstanding job for me. I highly recommend them to anybody and would definitely use them again!"
- Brad C.