Originally posted on 09/14/2017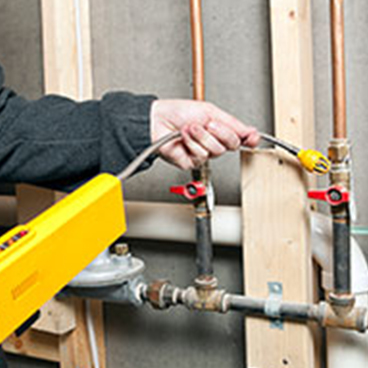 The danger that any gas leak poses can be lethal and an explosion is imminent if no action is taken at the right time. Most individuals have this understanding, but there are scanty details among the general public about what causes gas leaks, how one should respond, and how to prevent them. Insight on these issue helps promote a safer environment for all.
Causes of Gas Leaks
Poor maintenance and poorly fitting fixtures are some of the reasons why gas may leak from an appliance. For instance, if you decide to fit your gas appliances without engaging a qualified, registered, and professional gas engineer, gaps may be left open on the edges of pipes if this was not done correctly.
Over time, such pipes work free releasing gas into the atmosphere rather than inside an appliance. Also if you do not use your central heating system in summer, it may malfunction during winter, which is a sign of a poorly maintained appliance. In such a case, gas could be leaking as well.
What You Should Do
Immediately you notice a gas leak you can smell, contact the gas emergency services, turn off your gas at the meter, and extinguish any naked flames around. Open the windows and doors to let in the air and do not switch on or off any electrical appliance. If you do not have a carbon monoxide alarm installed, turn off your gas at the mains, and call in a gas engineer to address the issue for the safety of your life, and that of your family too.
How You Can Prevent Gas Leaks
Some of the precautions you can take to prevent gas leaks include servicing your boiler on a yearly basis. Also, gas appliances can fault or break, which means you are not capable of preventing all manner of gas leaks. Deterioration of these appliances is a major contribution in such instances, and regular inspection of these items is necessary to identify these breaks or fault in time, to save the situation.
If you need a gas line installation or repair, it would be wise to engage experts to ensure your safety and that of your loved ones both now and in the future.
Call Qualified Experts on Gas Leak Detection
Gas leaks are serious issues with intense impacts. From the first sign of trouble, call a qualified and experienced professional at Orlando Leak Detection to deal with gas leaks. We will carry out a diagnosis and make the necessary repairs. From water leaks to a roof leak– we have the expertise to help detect and fix a variety of leaks!