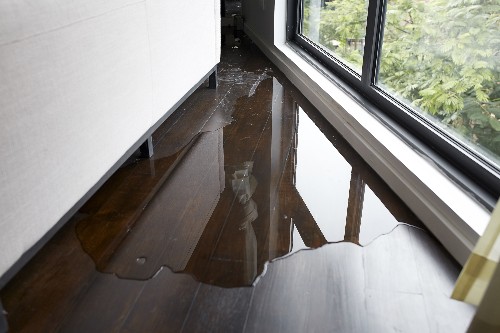 Water is necessary to sustain life, but it is also one of the most destructive forces for your home. Moisture and water are creative at finding ways into your home. A common source of annoying water penetration comes at the windows. Knowing the reason for the water leak in your window will help you and your leak detector or plumber to repair the issue. Keep reading to learn our top 5 reasons why your window leaks during a storm.
1. Flashing improperly installed
Flashing stops water from getting in your home by creating waterproof transitions from different home construction materials. Window flashing typically overlaps the house wrap to keep as much moisture out. If installed improperly or missing altogether, your window will take in water. Water that comes in at this point can drip down your home wrapping.
2. Bad planning of overhangs or angles
Proactively stopping water from getting to the window will prevent it from getting inside your home. Overhangs help prevent water from making contact with your window. Check if your window sill slopes away from your window. If poorly set up, these features will help water get inside.
3. Issues with sealant
Sealant around your windows that are missing or damaged is one of the biggest reasons for water leaks. If you only have time for a quick fix, caulking will be a huge help. Make sure to use silicone caulk as this will stop air and moisture from getting through any cracks. Caulking will also help you keep your warm or cold air inside your home, depending on the season.
4. Condensation concerns
Condensation often will gather on your window or windowsill. Poorly insulated windows lead to condensation right outside. Condensation may also form between panes when damages happen to the glass of your windows.
5. Wall leaks pretending to be window leaks
Many leaks believed to be in the window were actually due to wall issues. Issues in the siding or roofing can lead to stains on the drywall. If that just so happens to be near a window, that doesn't change the source of the issue. Make sure t have an expert take a look to discern where the real issue is so you can fix it completely.
Window leak repair in Orlando
Dealing with a window leak is no fun. Make sure to get experts on the case like those at Orlando Leak Detection. We will make sure to locate the source of your leak. Then we will use state-of-the-art tools and our years of experience to stop the leak and protect your home.
Give the team at Orlando Leak Detection a call today at (407) 618-3665 to keep your home dry.