Originally posted on 03/13/2019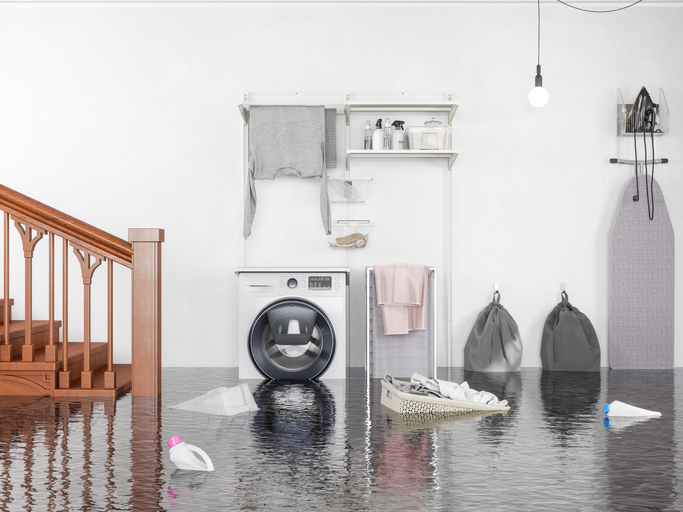 Winter is in full steam. Though the temperature can get cold enough to freeze many nights, there are many ways your basement might draw leaks or even flood. Don't worry; there is hope for your basement!
Below are the reasons we have seen for basements to flood during the winter. If you can prevent these, your home has a much better chance of staying dry this winter.
Basements Radiate Heat
While the outside temperatures drop, inside temperatures are much warmer. Though your basement may be cooler than the rest of your home, it is still much warmer than the outdoors, even if it is unfinished. What is more, the heat from your basement can seep up t 8" away from your basement walls.
Snow and ice will melt in the hotter areas near your basement walls. Trapped between frozen ground and your walls, you may find some leaks starting to trickle into your basement.
Move Drainage Away From Your House
Experts design downspouts and eaves to effectively move water away from your foundation. The better-designed and maintained drainage features are, the less likely you are to have leaks. Make sure your gutters are empty, and your downspouts drain at least 4' away from your house.
Patch Cracks in Walls or Floors
Cracks in basement walls and floors might as well be "welcome" signs for leaks. As water gathers in one area, the pressure on moisture also increases. With higher pressure, the water tries to move and thus pushes into a basement through cracks.
Cracks are one of the most common home repair issues. Even if you only dry an area and add caulk, make sure to patch up any cracks as quickly as possible. Get a contractor out to repair the cracks as soon as you can. We recommend you invest in proper crack repair to help yourself avoid more substantial fees.
Unclog Stuffed Drains
Though one of the simplest to identify, another of the most common causes for basement leaks is clogged drains. There can be many points along the pipes where clogs occur. Work to prevent clogs by using and regularly cleaning drain covers.
Fix Faulty Sump Pumps
Most basements have sump pumps. If you have a sump pump, it will be in a shallow pit in your basement. Having a sump pump can help drain extra fluid and prevent flooding. However, a faulty, broken, or neglected sump pump will not efficiently remove water. Power failures and frozen drainage pipes can also lead to issues with your sump pump. If you notice excess water in your sump pit, call a plumber to help identify and fix the problem.
Get Leak Detection or Immediate Help from the Experts
A leak in your home can become serious with serious impacts on your property quickly. Don't wait around if you suspect a leak or have severe flooding this winter. Also, Orlando Leak Detection recognizes that your leak or flooding may happen outside of regular business hours. We are available 24/7 to solve your leaks when you need it. Give us a call to see how we can solve your problem today!