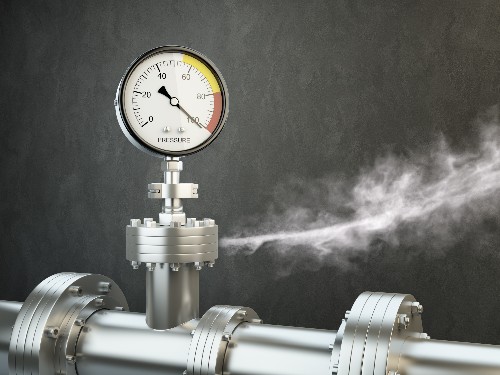 Just like all pipes and building materials, gas lines corrode and fall apart over time. The best way to prevent the big problems that come from a gas leak is to have a professional leak detection expert, like those at Orlando Leak Detection, inspect your property at least once per year. Between those visits, there are a few tricks you can use to do quick DIY assessments. If you ever suspect a gas leak in your house, get out as quickly as possible and call for emergency service.
Keep reading to learn our top tips on how to test your property for a gas leak.
1. Trust Your Nose to Pick Out a Rotten Egg Smell
Natural gas and propane smell terrible, like rotting eggs, but this smell is no accident. Utility companies added mercaptan to gases they use so people will notice the smell. Be careful about this smell; if you notice it, take corrective steps immediately.
2. Listen for Strange Noises like Hissing or Whistling
Every once in a while, stop and listen. If you hear a hissing or whistling noise, you may have a gas leak on your hands. Try to do this test near your gas line. If possible, pinpoint where on the line the noise originates.
3. Look for Dead Plants
Some of us are better than others at keeping plants alive. However, if you notice your plants died when you have kept up with their diet of sun and water, there may be a gas leak. Look for dead plants both in your house and in your flowerbed outside. The outdoor plants may suffer from issues under the soil.
4. Pilot Light Problems
The pilot light on your stove, water heater, and furnace are very important. This light always burns and helps run the connected machine. If your power goes out or a strong breeze rolls through and your pilot light goes out, your gas may begin to leak into your home. Check that the pilot light is blue and glowing strongly.
5. Use a Gas Leak Detector
All of the previous tests were ones you have to actively perform. One of the best ways to protect your property from a gas leak is by having a functioning gas leak detector. We get the following question all the time: Will a carbon monoxide detector detect a gas leak? The answer is a resounding yes. Make sure you keep the batteries up-to-date and place the detector near your kitchen for the best results.
Trusting the Professional Leak Detectors to Keep You Safe
These tips will keep you safe on a daily basis. Keep your detector running and your sense alert for hissing or a rotten egg smell. These tricks won't be able to replace the value of a quality leak detection technician like those at Orlando Leak Detection. We have been in the leak detection business for years providing leak and damage mitigation for the greater Orlando region, including Winter Park, Altamonte Springs, Kissimmee, Maitland, and the surrounding areas.
Give our team at Orlando Leak Detection a call at (407) 618-3665 today for 24/7 service