Originally posted on 01/29/2018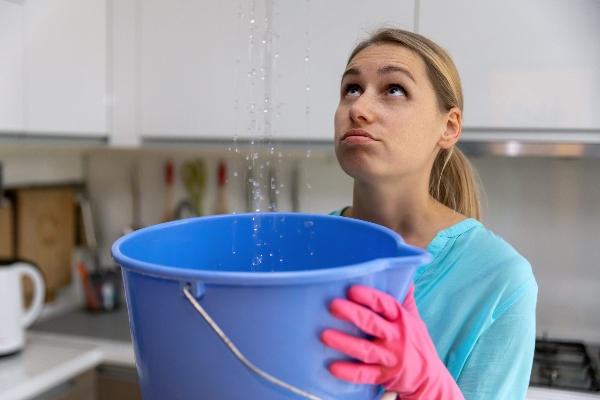 There is nothing worse than a leaky roof. Seeing the water drip down and not knowing its exact location can make a homeowner anxious.
Diagnosing a leak can be quite difficult as it can be near any location. For example, if your home has horizontal roof boards, the leak could be up to 10 feet away from where you see the wet spot on your ceiling. Here are a few common locations where roof leaks may be present.
1. Chimney Crack
The source of many leaks is actually the chimney. Because chimneys contain various types of flashing, all of it must be sturdy, or else a leak will ensue. Even just a hairline crack can allow mass amounts of water to seep in. When spotting a leak in this location, be sure to look for connected corners of flashing that have either broken or have holes in them.
2. Broken Shingles
Another cause of roof leaks is broken singles. This is easy to spot as all you have to do is step back and take a look at your roof. These broken shingles offer water an easy access point to enter your attic and home. Make sure to patch up a broken shingle quickly.
3. Problems with Vent Pipes
Vent pipes are another potential source of water leaking through your roof. Vent Pipes, or plumbing pipes, are rods that come out of your roof so hot or damp air can escape from your home. The vent itself may become damaged by the elements or the flashing that seals it to the roof may get cracks in it.
4. Poorly Sealed Roof Valleys
Few roofs are seamless, flat surfaces. Instead, most roofs have areas where two or more sections come together. The valley between them is often a place where leaks occur. This will be a tougher problem to solve, so make sure to turn to roof experts to professionally handle this issue.
Get Professional Help with Your Roof Leak
A homeowners maintenance jobs are never done. Make sure to keep up with your roof so you can stop leaks before they even get started. For more information detecting a roof leak, contact the team at Orlando Leak Detection today.